Hello everyone,
The course has had plenty of rain this week but has been draining well. It will obviously play a little longer when wet, but that is one of the challenges of golf in a wet Cape winter.
Let's start in the bar! Bruce Powers has won the Lake Lager lucky draw this week and can collect his prize of 2x 4-packs of Boston Craft Beer from the bar. Don't forget to try our own Craft Lager and you could also be a winner.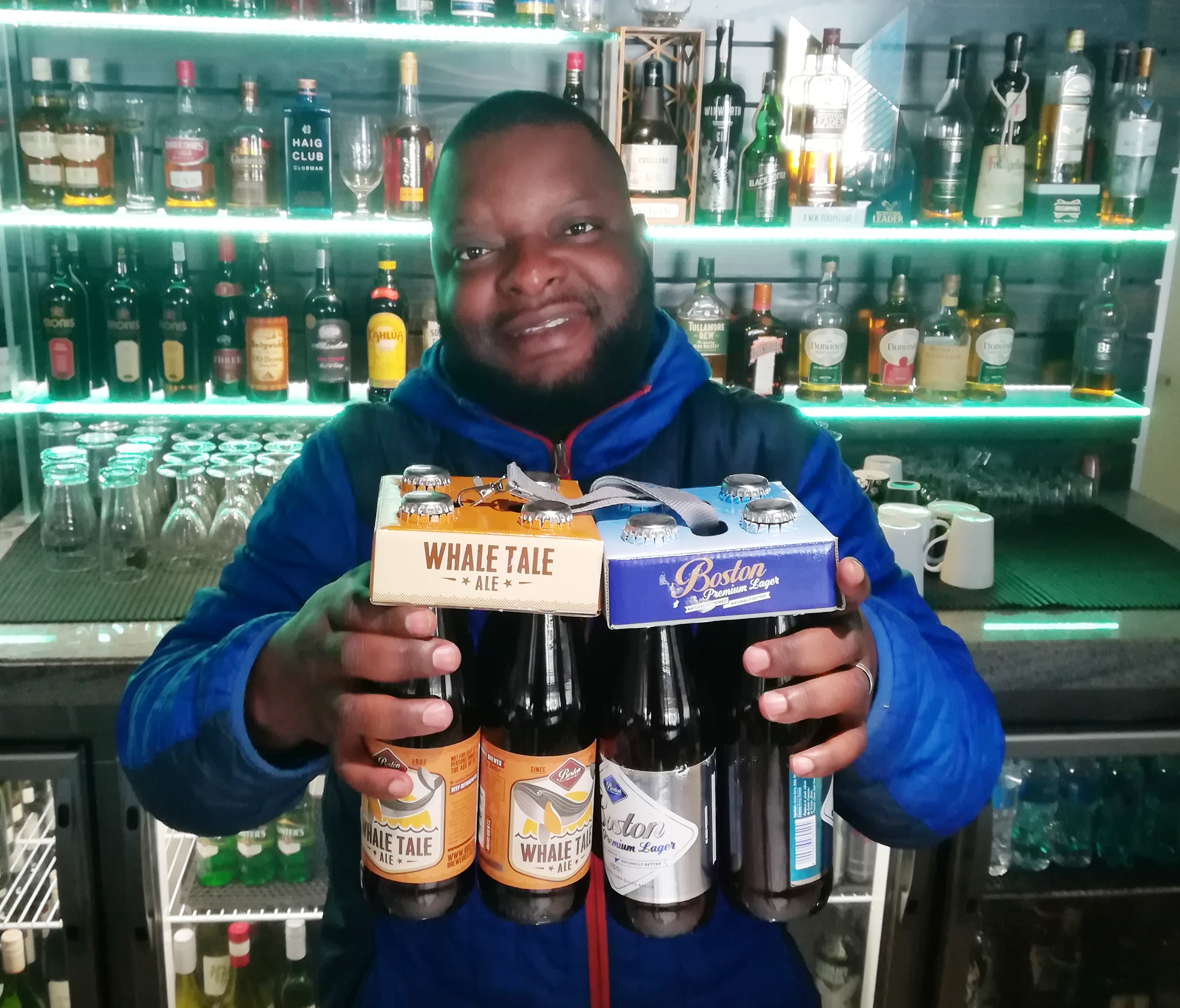 Djino holding the winnings

Westlake member, Kyran Hawkins, won the Bellville Open on Sunday with scores of 70 and 68  for a total of 138! Outstanding golf under pressure with a full field breathing down his neck. Well done Kyran!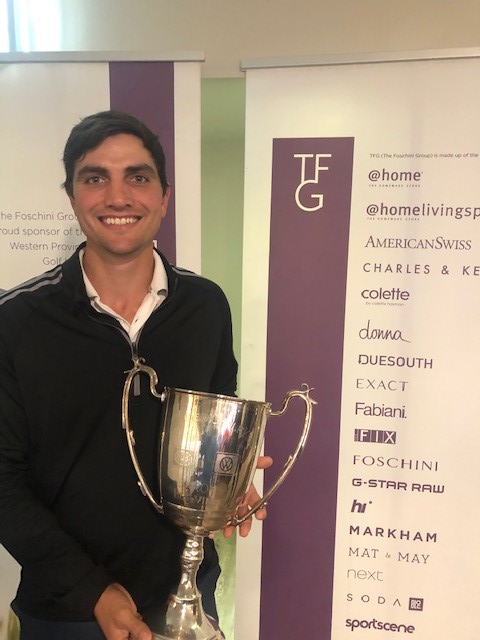 Our own Elton James and Zack Miller tied for 9th spot, with Weyers Jansen van Rensburg tied 13th.
There are plenty of things to look forward to in the weeks ahead:
• Bookings are open in the office for Fathers and Sons on 9th June. This is also open to daughters and mothers, grandparents etc. The idea is to have the older generation playing with the younger, so any combination is welcome!
• US Open Quiz evening – This popular event is back and everyone is welcome to test their general knowledge. Open to family and friends too, so enter your team – Wednesday 12th June 18h30 for 19h00.
• Don't miss this! The June R10K draw is on Friday 14th June and we have superb Live Music – Kai Connor, a local musician who regularly sells out popular venues wherever he performs, will be performing live at the club, so make sure you are here. There will be a fantastic Curry Buffet available with all the trimmings. Peter and his team specialise in curries so join us for a warm winter evening of great music, delicious food and fun.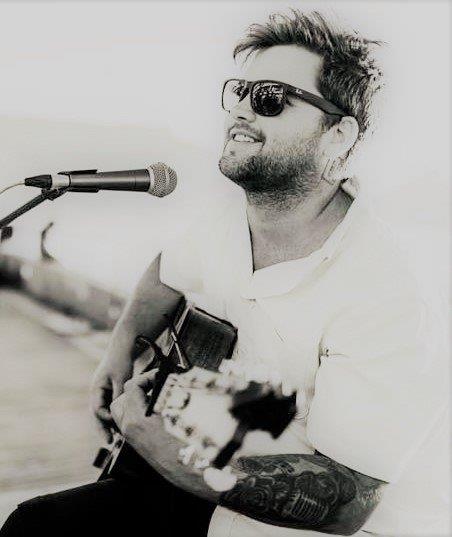 Another twist to this evening is that we have secured a bottle of limited edition Johnny Walker White which will also be part of the Whisky Raffle. Tickets will be on sale in the bar as usual, so make sure you get yours.
Who knows, maybe you win R10 000 too! Family and friends welcome. Bring everyone! Try and book your table at the club office before next Wednesday so we know how many people to prepare for.
View all of the information here.
• Father's Day on 16th June will be celebrated with a delicious buffet with all the trimmings at the club. Bookings can be made directly with Peter or Lindsey.
• Club Knockout is starting soon. There is a list in the foyer. Cost is R70 per person, so please put your name down and pay at the office. The first games will be on the 13th July. Entries close on the 28th June. Only open to full members.
• The Westlake Open, in conjunction with Western Province Golf, is on the 23rd June at the club. Bookings are available on the WP Golf website.
Golf results
Our ladies league teams played last week and we published the results but did not have the standings.
Bronze Section 1 are in second spot, two points behind Durbanville.
Bronze Section 2 are in third place, two points behind leaders Somerset West.
Bronze Section 3 are tied second with Strand.
Silver Section 1 and Silver Section 2 are both in top spot.
Well done to all our ladies. We are all looking good halfway through the league year.
Course news
On the course we have news about the greens this week. Raymond and the Greens Committee have been hard at work.
The Cynodon removal project is still going ahead as planned. For the month of June we will be closing 1 hole per day from Monday to Friday and request that golfers utilise the new par 3 during this time. On the weekends the course will play as normal with no hole closures. The only exceptions to the above will be the 13th and the 27th June when the golf course will also play as normal, due to important corporate events/ golf days.
For the month of June we will be working on the following greens (in no particular order): 2nd, 6th, 10th and the 13th.
The greens committee have also formalized a more detailed Cynodon removal document, should you require more information on how we plan on managing the Cynodon in the future. Please find the attached document here.
Blue marking paint: For those of you that have noticed blue paint markings on the golf course, please note that these markings are for course staff and are indicating mowing lines or other golf course maintenance related tasks. They have no effect on golf rules, hazards etc.
EOGA Tip of the Week


With coach Alec Ahrens
How to hit a cut
• Slightly open stance
• Aim left
• Swing the club towards the left side when contact is made

Sounds easy right? Book a lesson and let Alec guide you to hitting that sweet baby fade that lands softly on the green!
Contact Alec on 0828297094.
Have a great week!
Dave & the team