Hello everyone,
By now you will all have received the 2 invitations to the Open Forum on the 24th June and the SGM on the 26th. We hope to see all interested parties there.
US Open
This is a busy week, with the US Open being played at Pebble Beach from Thursday. The bookies have Brooks Koepka and Dustin Johnson as favourites. The US Open quiz is on Wednesday evening at the Club and it will be interesting to see which Westlake member chooses the winner, come Sunday.
10K Draw
This Friday is going to be a blast. It is the R10K draw with a superb curry buffet available. Live Music will be by Kai Connor, a hugely popular local musician. Join us for a warm winter evening of great music, delicious food and fun.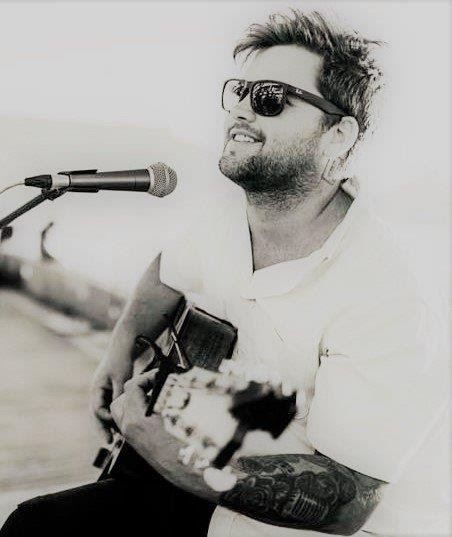 As mentioned last week, there is also a limited bottle of Johnny White Walker being raffled as part of the whisky draw. Get here early to get your ticket. Family and friends are all welcome. Bring everyone! Bookings for your table are still possible, so call us now.
View all of the information here.
Sanlam Cancer Day
This Saturday is the annual Sanlam Cancer Day at the club.
Entry is R75, with every participant receiving a small gift. Format is individual stableford with A (+2 – 12), B (13 – 19) and C (20-36) divisions. This is for a great cause so we hope everyone participates.
The Dawn Guzzlers, led by Cedric Jewel this week, are sponsoring the morning field on Saturday, but Saturday morning gentlemen players are also welcome to take part in the Sanlam Cancer Challenge, as their prizes are for all participants on Saturday.
 Father's Day
Father's Day is this Sunday and it will be celebrated with a delicious buffet with all the trimmings at the club. This is selling out fast so make your booking directly with Peter or Lindsey today.
Golf events
Club Knockout is starting soon. The list is in the foyer, so please put your name down and pay the R70 entry fee at the office. The first games will be on the 13th July. Entries close on the 28th June. This is only open to full members, so if you want to enjoy all the benefits, why not upgrade.
Chat to Emelia in the office if this interests you. There are numerous benefits to being a full member!
20 Westlake ladies headed off to Rondebosch Golf Course last Monday to compete in the Wilkinson Greensomes Competition, hosted by Western Province Women's Golf. The Rondebosch course was in excellent condition and the greens were rolling beautifully! It was a large field – 120 ladies making up 60 teams.
The Westlake ladies were in the prizes – Gail Thane and Jane Wollaston were joint third (counted out into 4th place) and Adi Campbell and Marilyn Franklin came 5th.

The Kuils River Open, part of the WP Premier Amateur Tour, was held over the weekend. Westlake's Elton James finished tied 3rd. Well done Elton!
While on the subject of the Tour, the Westlake Open, in conjunction with Western Province Golf, is on the 23rd June at the club. Bookings are available on the WP Golf website.
Club matters
On the course, the Cynodon removal project is progressing well. As mentioned last week, we are closing 1 hole per day from Monday to Friday during June and working on the following greens (in no particular order): 2nd, 6th, 10th and the 13th. Golfers are requested to utilise the new par 3 during this time. On the weekends the course will play as normal with no hole closures.
Top ups on Members Cards. Please note that the 20% discount on your member card is based on a cash transaction. There must be sufficient funds in your card prior to a purchase at halfway or in the bar. Giving Credit on these cards causes big admin problems, with money being deducted only once you top up again.
Kindly make sure you top up before making a purchase.
Well done to all our 100 Club winners for June:
1st: Jeff Sternslow
2nd: Irene Troskie
3rd: Michael Norwitz
4th: Palle Hesthaven
5th: Denzil Burger
6th: Rob Brookes
7th: Lee Balding
8th: Gordon Scott
9th: Jimmy Higgins
10th: Alan Blair
Our Ladies section is once again organising a collection for all our caddies in conjunction with Mandela day.
EOGA Tip of the week


Rough break



We all have had a lie like this and the question is 'how do we get it out without wasting strokes on the shot?'
•    Get your weight 70% on lead side
•    Take a more lofted club
•    Ball position front (limits the amount of grass between club and ball)
•    Just hack it out! Don't get greedy with these lies, get it back in play and try and up and down
Want to practice it out?
Contact Alec Ahrens at EOGA Westlake
0828297094
Have a superb week and to all the Dads out there, have a fantastic Father's Day on Sunday.
Dave & the outstanding Westlake team