Hello everyone,
I hope and trust you all escaped any damaged caused by the storm. The wonder of Cape winters is these beautiful days between cold fronts. What a stunning day as I write this!
Club champs
The decision has been taken to cancel Club Champs for 2020. The team considered a great many factors before making this tough decision:
• Under lockdown level 3, no prize giving or gathering of any type may be held. We do not know when this will be lifted and a big part of club champs is the socialising after the final round and prize giving. The continual updates in the bar over the 4 rounds, with everyone gathering to see how positions change would also not be possible.
• We currently have limited sized fields, which will make it impossible to fit in the amount of players that play in full champs.
• We do not have sponsors under these conditions, meaning the club would incur a substantial cost.
• Sponsors/prizes also add to the experience.
• We cannot currently afford to take 3 weekends away from our members, considering no golf was played for 2.5 months.
• Club champs is an event that has history and prestige attached to it. Having a watered down version will not be doing that event any justice.
Members that paid for their relevant champs will get that amount credited against next years' fees or put in their club card. Refunds can also be arranged. Kindly email Emelia at membership@westlakegolfclub.co.za in this regard.
Saturday Competition
AM- winners
· 1st Place – Stephen Steenkamp, Jonathan Horn, Gary Mulder, Arno Erasmus – 88pts (R200 per person)
· 2nd Place – Colin Grundlingh, Neil Hutchinson, Del Terwin, Justin Bijl – 85 pts c/in (R150 per person)
PM- winners
· 1st Place – Glen Campbell, Peter M Davis, Trevor Rees, Maurice Grant – 89pts (R250 per person)
· 2nd Place – Anton Helmbold, Mike Hardwick, Christian Helmbold, Dave Fairbrother – 85pts (R200 per person)
Ladies Competition – Tuesday
· Ist Place – Nancy Dorrat, Jacqui Plimsoll, Louise Mulholland, Ursula Sa Couto
· 2nd Place – Gail Thane, Julie Clifton, Adele McNaughton, Tinya Alhadeff
Last week's winner was Jacqui Plimsoll on 49 Points.
Men's Competition – Wednesday
4 Ball Alliance
· Ist Place – Barrie Downes, Angus Wylie, Peter R Davis, Nigel Cornfield – 88 Points
· 2nd Place – Mark Russell, Peter Waar, Mark Newling, Mickey Claasen – 87 Points
Alcohol sales
Where do I start? Like you, we were completely taken aback by the suddenness of this announcement and the fact that there was absolutely no notice. We had a lot of big orders for members due to be collected on Monday and by law, the sale, dispensing and distribution of liquor was prohibited with immediate effect on Sunday night. The transportation of liquor is also prohibited. All we can hope is that this is reviewed soon, as the sale of alcohol to our members was assisting us greatly. One of the many jokes that immediately started doing the rounds after the president's speech really had me chuckling and I have included it here to lighten the mood. (I am sure the President had a laugh when he saw it too.)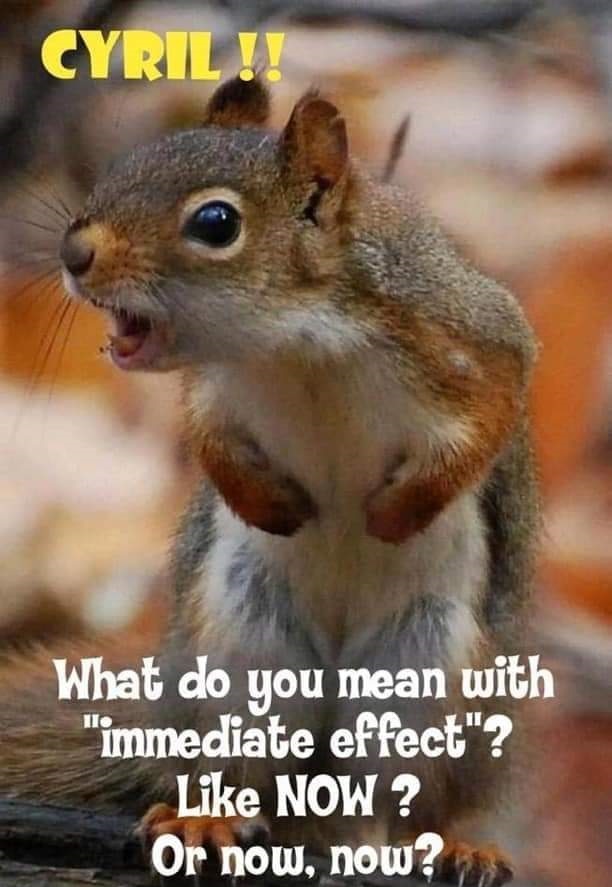 Feedback
I have numerous members coming to me and congratulating the staff and committee for the great condition of the course. Charles Dagnall took some stunning photos of the dam on the 7th and let me know the course is looking amazing. I thought I would share these with you as they illustrate perfectly what an incredible privilege it is to be a member of Westlake.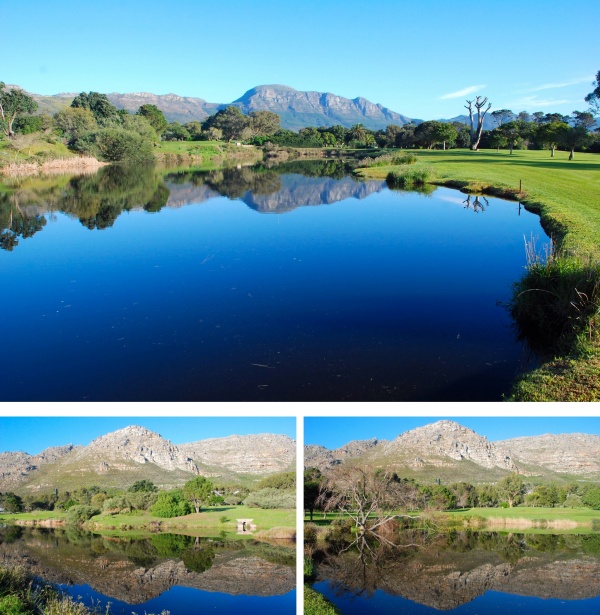 Entry to the Club
Please remember to bring your own entry tag along when you visit the club. The guard has been opening for some members but it is important that you open your self. That way we have a record of your actual entry onto the premises for tracing purposes with reference to Covid-19. Thanks for your assistance with this. Also, if any member has not filled in an indemnity yet, please just chat to the starter on duty when you head to the tee box. It is imperative that every member has filled one of these in prior to their first round of golf.
Have a great week and please remember some simple basics:
· Fill your sandbag personally
· Repair Divots and pitchmarks
· Maintain social distancing
· Wear a mask when not on the course (and when closer than 2 metres from your playing partners)
· No sharing of golf carts (unless from the same household)
· ENJOY YOUR GOLF!
Best wishes to all,
David & the amazing Westlake team