Hello everyone,

Welcome to one of our busiest weeks of the year! Let's start with the most pressing issue – The BIG BASH is this Saturday. As usual, many people realise this a few days before and want to get tickets. We have added a couple of tables and can still help, but you must

contact Carmen

TODAY

to book your spot. The theme is Havanna Nights so dressing up is easy! Loose slacks and a floral shirt for the guys and a flowery dress for the ladies, with the odd fedora hat thrown in for style, and you are sorted! Just R250 per person includes a delicious buffet (

see here

) and the best party band in the Cape, Me & Mr Green.

See the video below

to find out more.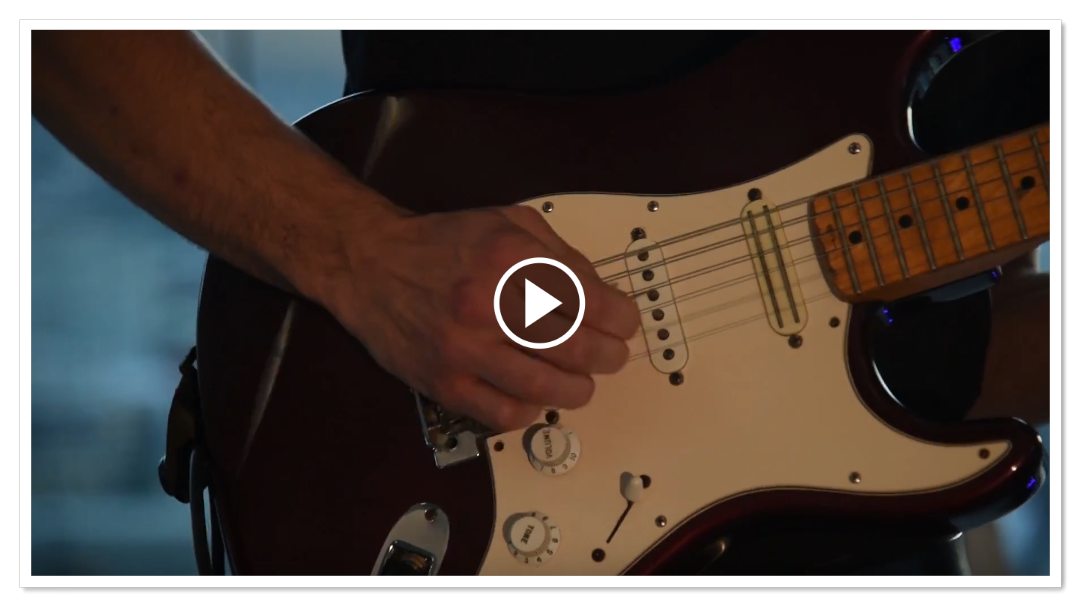 Don't miss out. Join us. It is the Club's annual PARTY!

Greenkeepers Revenge
Friday is Greenkeeper's Revenge and there are only a couple of spots still open. It is going to be great fun. The team were out yesterday for two hours plotting the course for Friday. Come and test your golf skills! VERY IMPORTANT. Friday Morning players will be playing the same course set-up, so expect a challenging but fair layout.
Ready yourselves for a busy weekend of golf!
Saturday is also Festival Golf with the Saturday Classic. Sponsored by Lyall Morgan and Associates as well as CK Coachworks, your halfway house is included in the fee and there are some great prizes!

The Foster Cup Final is also this weekend. Trevor Norris-Jones and Peter Fuller are playing against Colin Haytread and Dave Patterson. Good luck gentlemen!
Du Toitskloof weekend is finally here!
While on the subject of upcoming events, next weekend is the Du Toitskloof Weekend. It all kicks off with a crazy Friday on the 29th – The Du Toitskloof shootout on the 6th hole. Everyone that had a nearest the pin on the 6th hole in the past financial year qualifies to hit one shot to get closest on the 6th. The winner takes home a very big, very valuable bottle of fine red wine! Then it is the last R10K Draw of the year. Pizzas and other food will be on sale and this is included in your fee if you are playing Nite Golf. There are a FEW places left so contact Carmen now to book your slot. I will be playing all your favourite music too, so it promises to be a FUN evening for everyone, whether golfing of not.

Saturday the 30th is sponsored by Du Toitskloof Wines as is Sunday 1 December. This is Hamper Day as well as Open Mixed. Bookings are still open to members only, but if not full by this Friday, we will open to visitors too, to ensure we have a full field. Remember your guests are welcome to join you on the day too.

Our doors are open!
Many of you may have noticed that the newly re-vamped Pro Shop is open. If you haven't had a chance to look around yet, pop down to the club and have a browse. It looks great!
Our members keeping the Westlake flag held high

On Sunday, a number of our members played in the King David Mowbray Open. Best of the crop was Weyers Janse van Rensburg in 8th spot on 148, with Shaun Le Roux and Uli  Boezaart 3 shots back on 151. Well done to all our members for taking part.

The winners of the Wags Equity Estates Golf Day, held on Tuesday 19 November were Klaus Steinau, Dan Flynn, Mike Deacon (Sponsor), Colin Thompson and Rob Lord. Well done gents!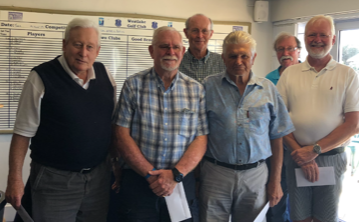 Another well-attended AGM
The Main AGM on Monday was well attended and held in good spirit. It was informative with some good issues being raised. Thanks to everyone for attending and as a matter of interest, the Committee remains unchanged for the new year, with the exception of Treasurer. Grant Litkie has moved to Arabella and is now a Country Member.
Unfortunately he cannot serve on the Committee in this category, so the Main Committee will be co-opting a new Treasurer onto the Committee in due course. Grant will continue to assist in a supervisory role in the meantime. Our sincere thanks to Grant for all the effort he has put in during his 3 years as Treasurer and our thanks to the Committee for standing for another year. We wish them every success!
Going back in time
Mike Walker is currently moving to a smaller home and part of this move has been a big clean-up operation!
As a result we are now in possession of some rare treasures from the annuls of Westlake history. Going forward we will need to preserve and even display these items, but I will start including some photographs in the newsletter for everyone to enjoy. The first one this week shows the original clubhouse prior to all the alterations.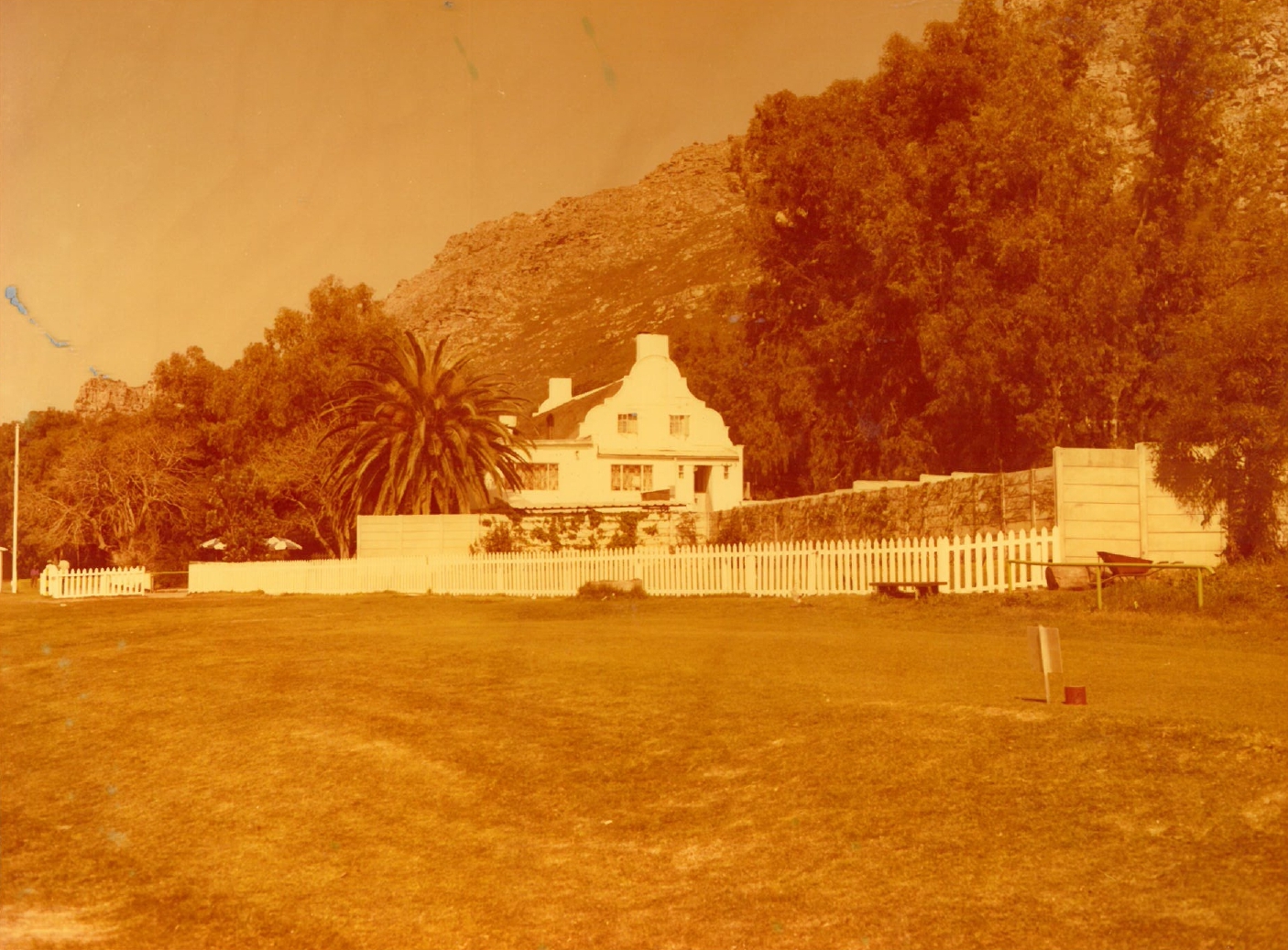 Have a great week with all the festivities. Join us on Saturday night for the Big Bash, even if you come later and just pay to dance to the band! Tickets will be R150 for the party without food.

David and the entire staff, committee and Festival team