Hello everyone,
I would like to start this week with a wonderful initiative called "GolfRSA – Please Support Your Golf Club", in which GolfRSA distributed a very worthwhile video last week, along with a letter from the CEO.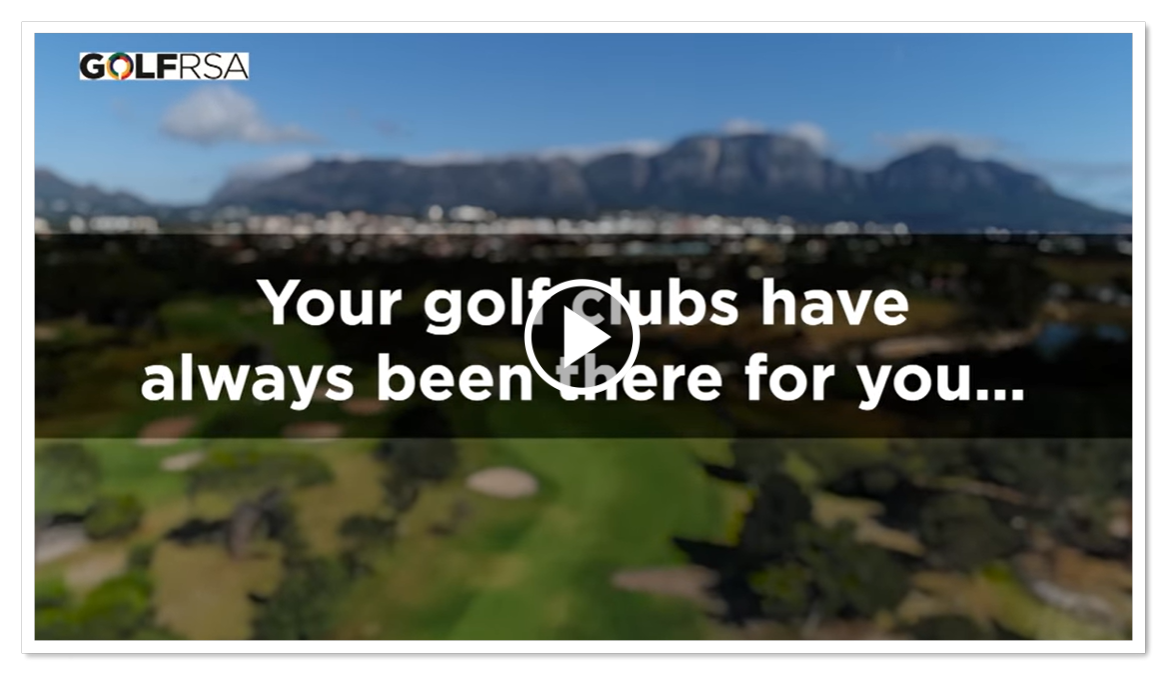 It features real golfers from a variety of golf clubs across South Africa, including Mark Boucher and Jacques Kallis representing Westlake, requesting that golfers need to support their clubs in these tough times. Without the support of members, golf clubs could close and there will be fewer places to enjoy this wonderful game. Golf is going to become even more important in our lives in the months and years ahead, as we realise just what a precious gift it is, to be out surrounded by such beauty, sharing special times with our friends and family.
Golf courses are ideal for socialising in a safe, open environment and demand for this fantastic escape will hopefully increase.
Many industry experts are saying that your score will become increasingly irrelevant and being with friends in peaceful, safe surroundings with birds chirping, seeing the magnificent scenery and breathing in fresh air will be the main attraction. An interesting point of view. We can only hope we are back really soon!
Westlake has always been there for you. We will need your support in late August. If you can, please renew your membership fees.
We have not had any further news on when we might be able to re-open and how the appeal to Government is progressing. Some industry insiders speculate that all non-contact sports are being considered together. Obviously we all remain hopeful and my fellow club managers and I are desperate for some good news, as clubs are not geared for zero income for extended periods of time with continuing expenses. We all remain quietly hopeful.
Support our caddies and casual staff
Like most clubs, Westlake has had to adopt a "no work, no pay" policy, with us claiming UIF TERS money for all staff and also paying out a portion of leave to keep staff going. Essential staff only get paid for the hours they work. It isn't ideal, but the Trustees and management had to consider the survival of the Club and cash-flow does not allow payment of salaries when staff are not working.
I would just like to take this opportunity to once again thank the many members who have so generously donated funds to support our caddies and casual staff during this time.
Have a good week and let's hold thumbs that we hear when we may re-open soon!
Best wishes,
The Westlake Team