Hello everyone!

Welcome to a slightly earlier newsletter as we go into the Easter weekend.
Let's start with the obvious news. We are closed on Good Friday, but otherwise it is business as usual. Being a long weekend, Monday will be the usual Public Holiday competition for the afternoon field.
We were saddened to hear of the passing of 2 of our members last week, Alexander Colquhoun and Eleanor Wilson.
Alexander was a member for 21 years and was 79.
Eleanor died peacefully, but suddenly in her sleep on Saturday night and was a member for 30 years. She was 80, still played regularly and will be greatly missed!
You can all have a look at the complete results for Club Champs here:
A-Division
B-Division
C-Division
I must thank all our competitors for playing in such good spirits. It was a memorable 2 weekends and the standard of golf was excellent. Thanks to everyone who helped make the event such a success and well done to all our deserving winners! Have a look at photos of all the cup winners.
Have a look at photos of all the cup winners below:

WEYERS JANSE VAN RENSBURG
A-Division 1st – Senior Net Cup

ELTON JAMES
A-Division 1st – Senior Gross Cup



PETER R DAVIS




B-Division 1st  – Junior Net Cup


CHRISTO LINEVELDT
B-Division 1st – Junior Gross Cup

STEVE O'SULLIVAN
C-Division 1st – Minor Gross Cup

PETER WARD
C-Division 1st – Minor Net Cup

PAUL BEZUIDENHOUT
Hole-in-one

GLEN CAMPBELL
Net 1st 36 holes – Trans Cup

Friday was our first Festival event of 2019, the Masters Par 3 Competition. This was held in conjunction with the monthly R10K draw and unusually fell between the two Club Champs weekends. It was a very successful day and the prizegiving and draw were very well attended. The food was delicious and we all had great fun. Thanks for all the music requests too. The Par 3 Competition was won by Colin Haytread and Dave Patterson, with Beth Mackenzie and Irene Troskie second.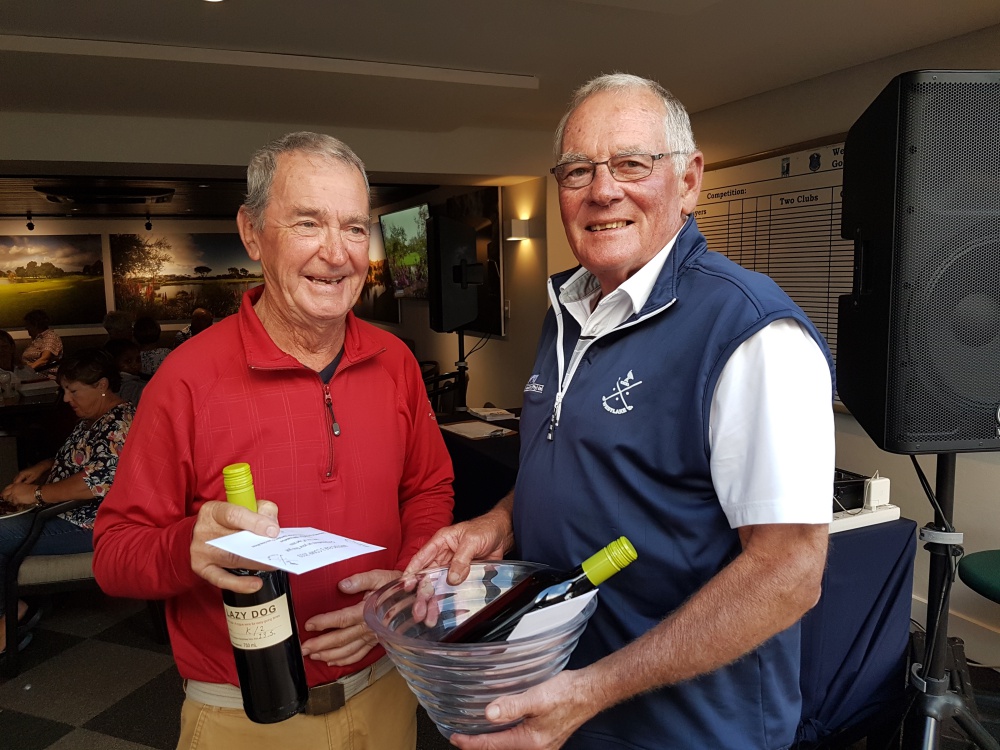 Masters Par 3 Champions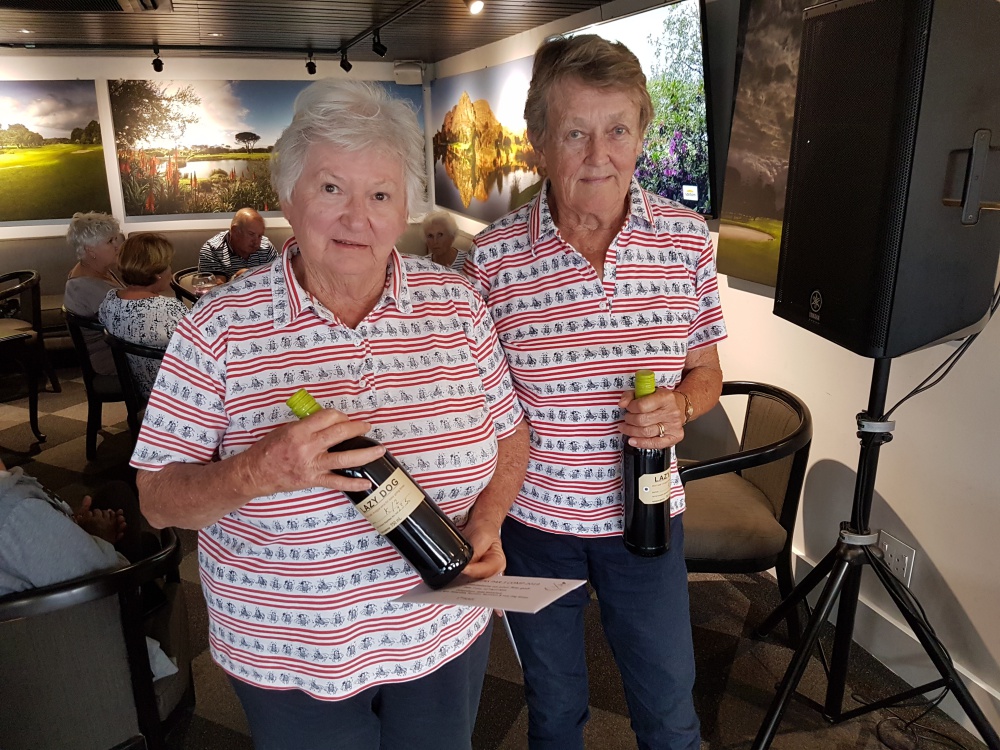 Masters Par 3 Runners-up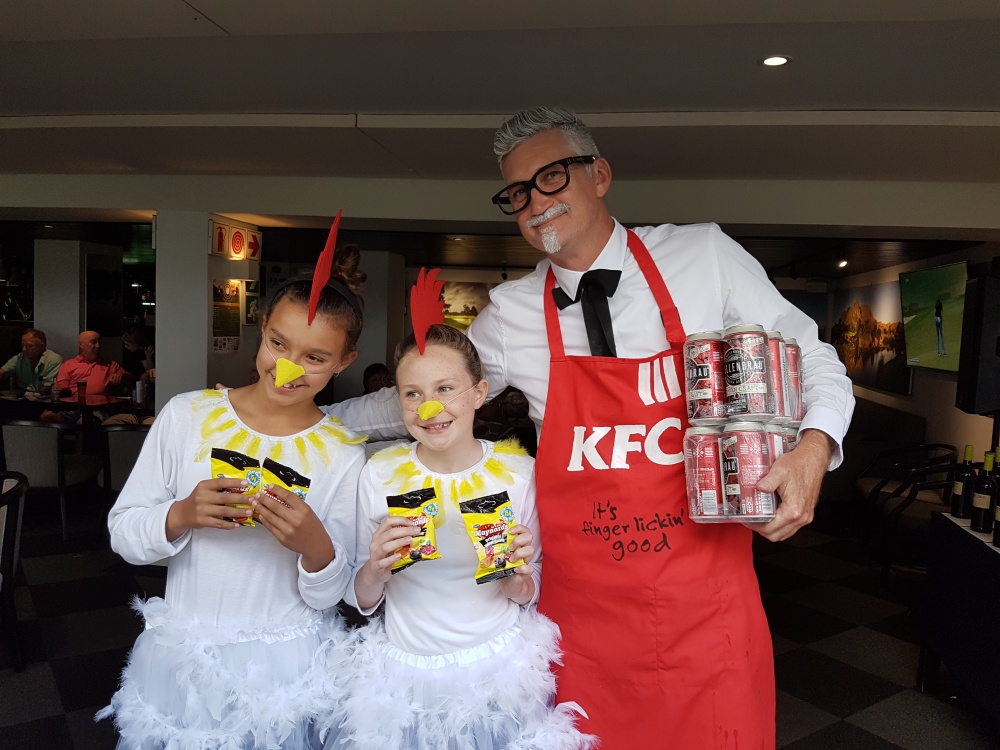 Masters Par 3 Best-dressed

The winners of the Wags 5 Club Challenge held on

Tuesday 9th April

were

Peter Foad, John Burton, Bruce Powers and Dave Smith.

Well done gentlemen!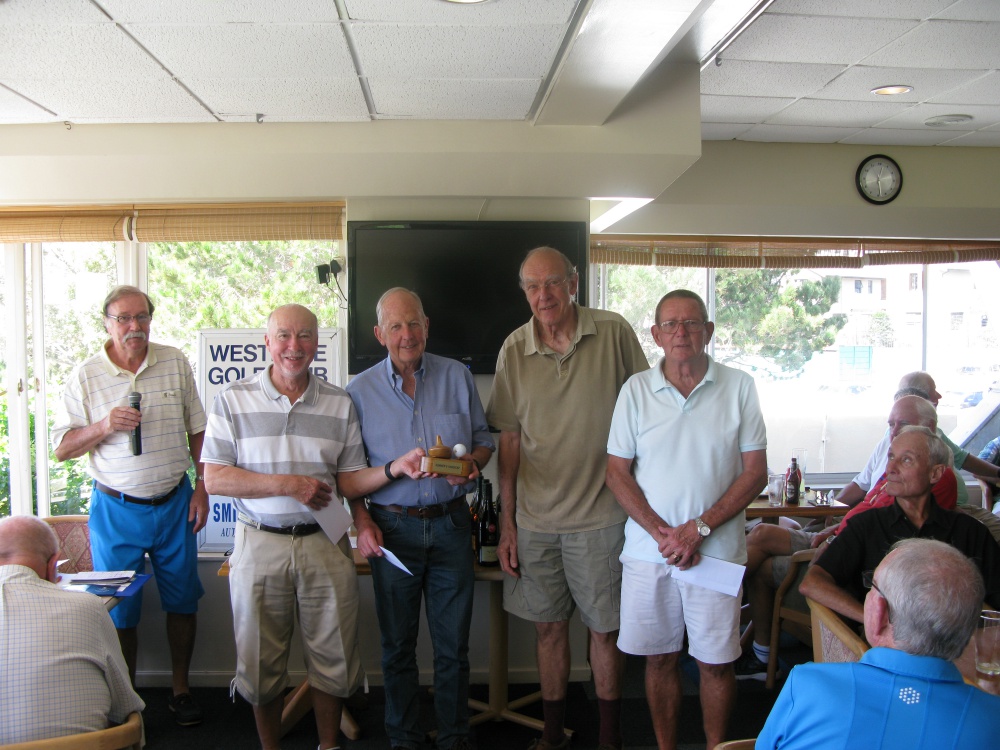 As you all know, we allowed placing during Club Champs due to rain just before the first weekend. This was continued through all 4 rounds. We will stay with this arrangement for the foreseeable future, due to wetter conditions in winter. So to be clear, there IS placing of 1 card length on fairways.
Emelia is on well-deserved annual leave, so if you need anything from the office, give Carmen a call. She will be only too happy to assist. Amanda, our receptionist also left us last week. We have an excellent replacement in mind and will advise on that appointment next week.
The contractor to build the new Pro Shop has been appointed and final arrangements are underway to get started on the Pro Shop revamp during winter. We will keep you fully updated with progress and planning so that everyone is informed and daily operations at the club will continue as normal. More info in the weeks ahead.
Mother's Day is on the 12th May. The traditional Sunday Lunch for moms is happening at the club and bookings are open. Chat to Peter or Lindsay and book your place early.
Open Mixed proudly sponsored by Courier IT  is on Sunday, 28th April 2019. Bookings are now open.
Please contact the club on 021 788 2020 to book your slots. Cost is R130pp and visitors R330pp.
We are heading into the next season of league with the first Harry Solomon match taking place on Saturday the 11th May 2019. If you would like to play, the sign-up sheets are available in the foyer at the office. Any player with a handicap of 10 and above is eligible to play. Sign up will close on Monday the 29th April 2019.
The 2019 Harry Solomon League dates are as follows:
11th & 18th May 2019
1st, 8th & 22nd June 2019
6th, 13th & 20th July 2019
Have a great long weekend and a blessed Easter,
Dave and the fantastic Westlake Team